Story Parties
Storystock Story Parties
If you are looking for something special to keep children happy, inspired and entertained look no further.
Our wandering minstrels and troupe of performers delight in bringing stories to life and sparking the imaginations of minds of all shapes and sizes.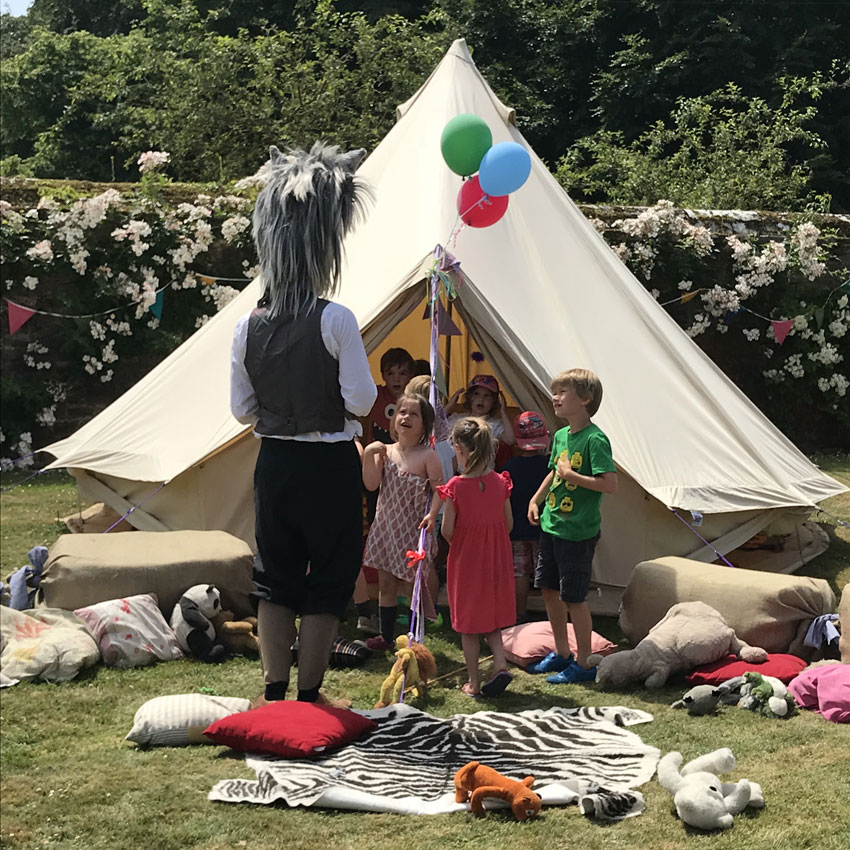 Storystock can provide hourly, half-day or full day entertainment as part of your party plan or as a stand-alone event.
Our range of performers come dressed in costume from a selection of favourite fairy tales, including Alice in Wonderland, Cinderella, Peter Pan, Red Riding Hood and for festive fun The Nutcracker.
Choose between 2 and 4 performers to bring some fairytale magic to your party, get-together, or family area.
We have stories, headdress making, mask making, dressing-up, play-acting and general making merry interspersed with games and treasure hunts.
We can provide party bags and additional elements on request.
Please do get in touch by emailing us at [email protected] or call 07764 679729 if you'd like to find out more.